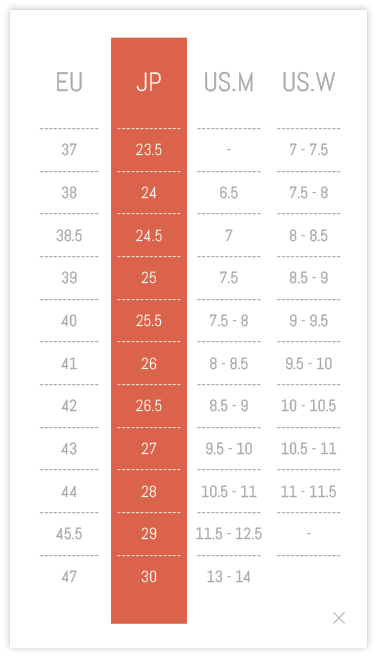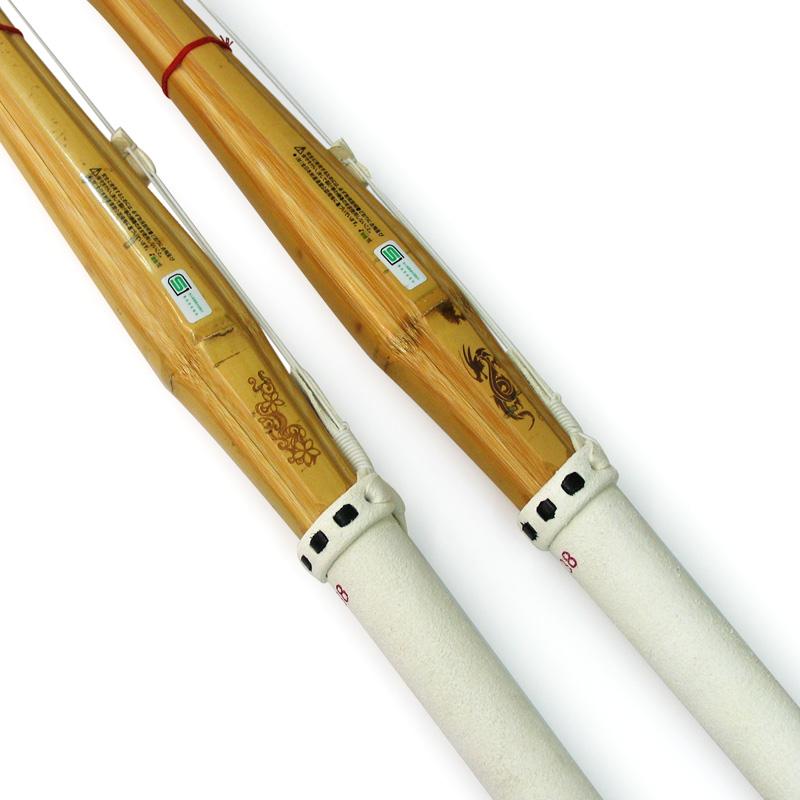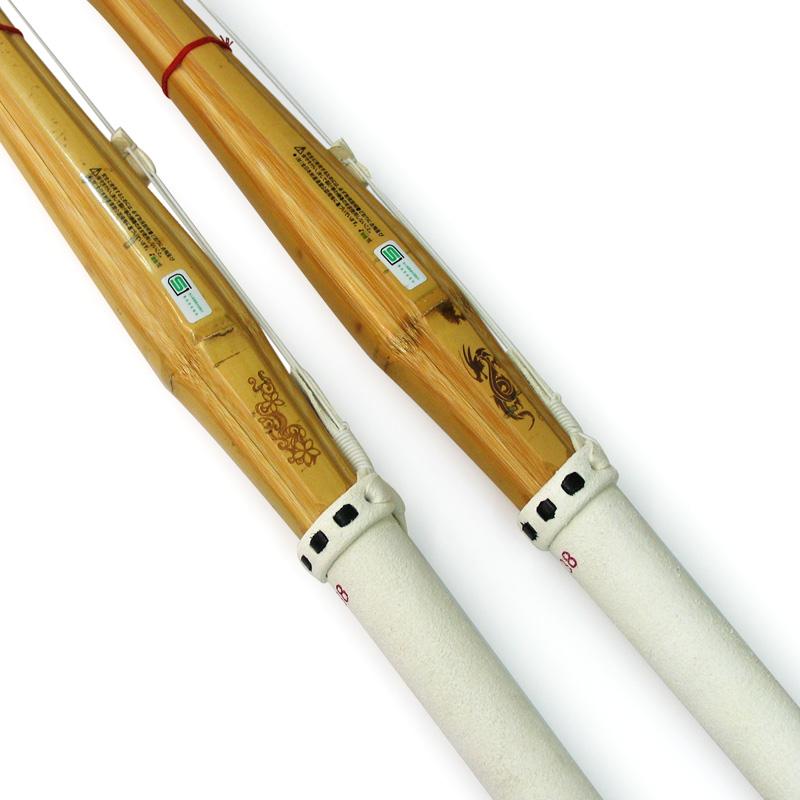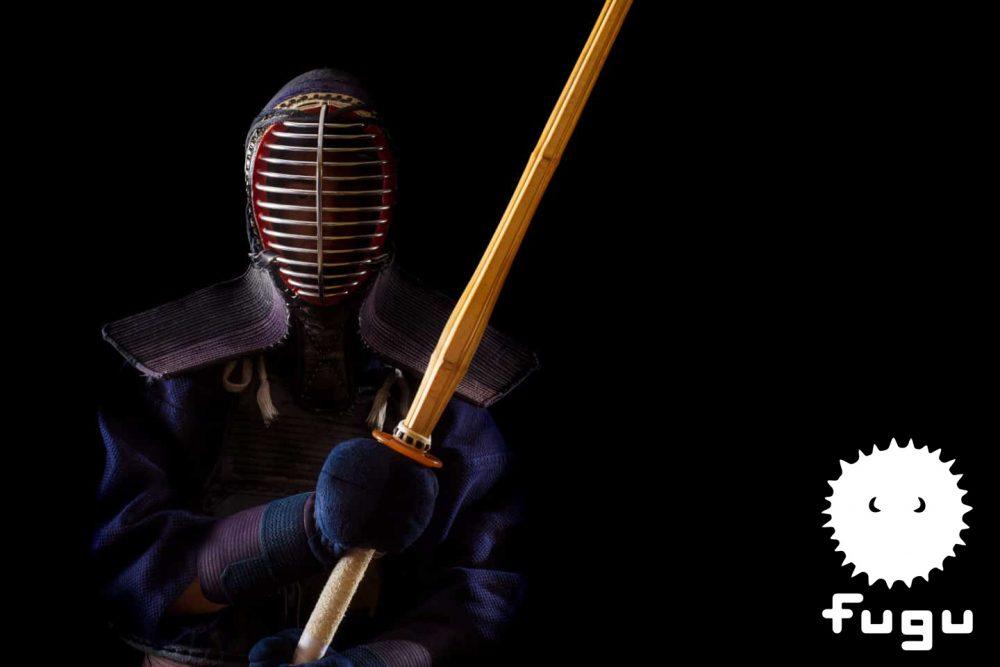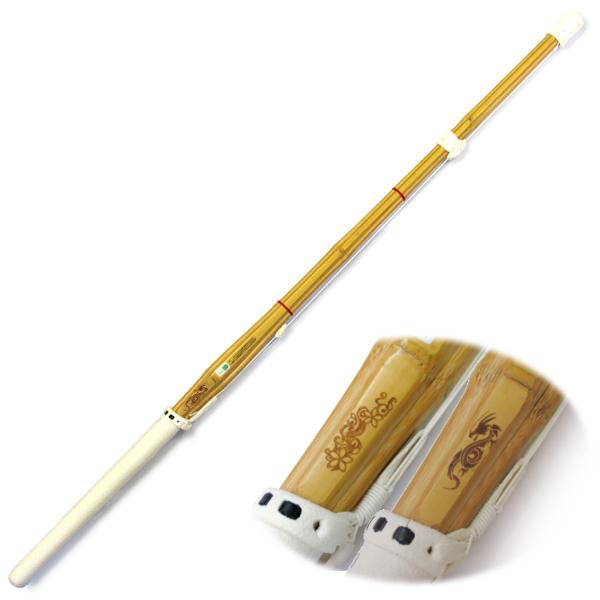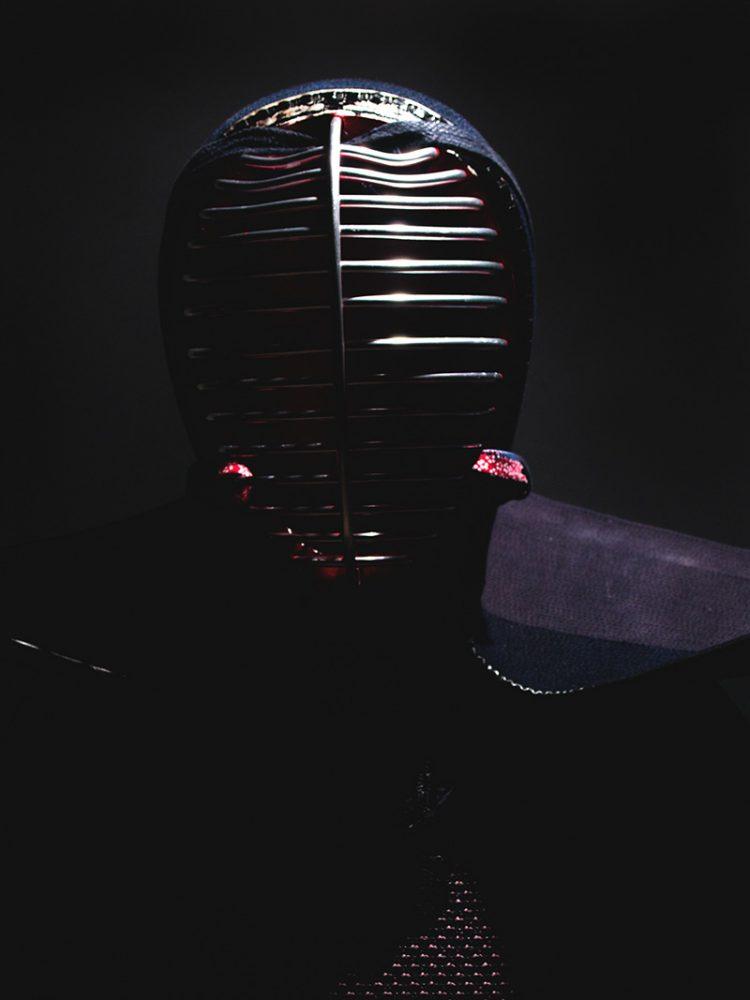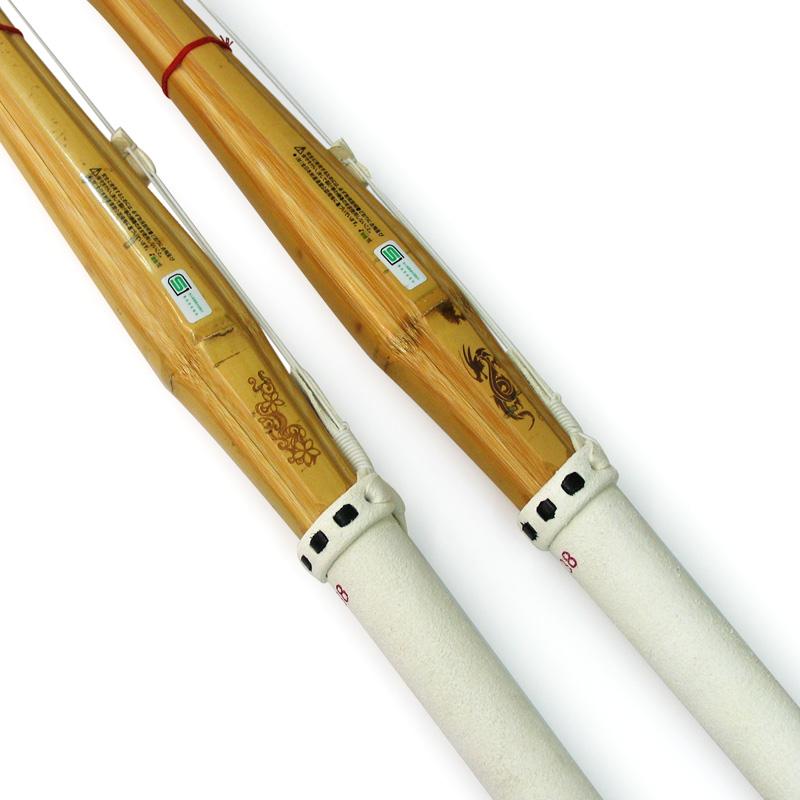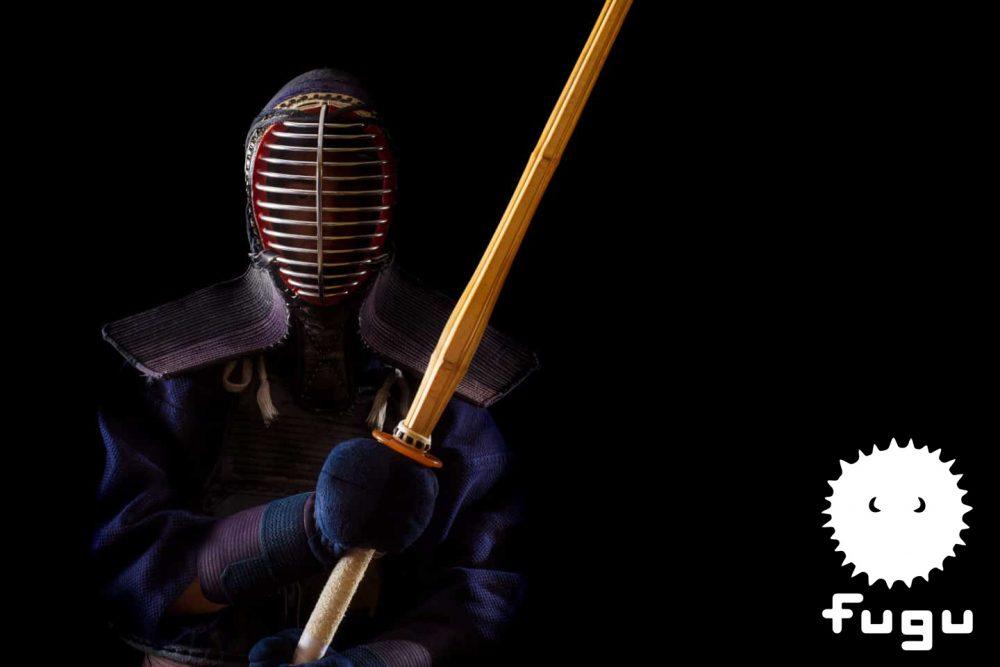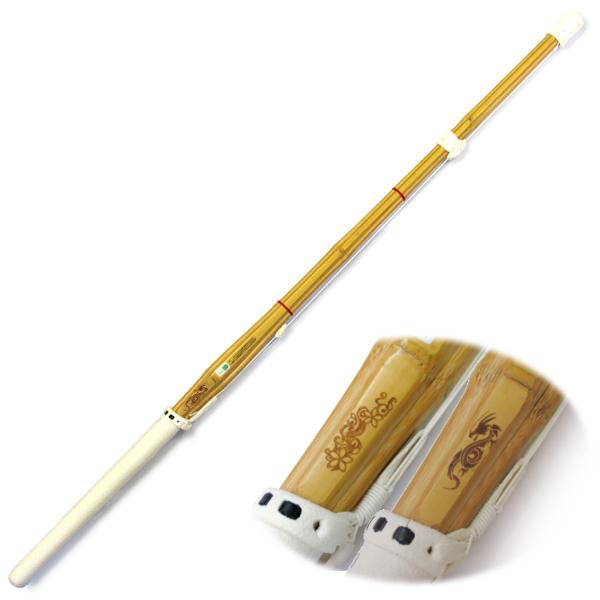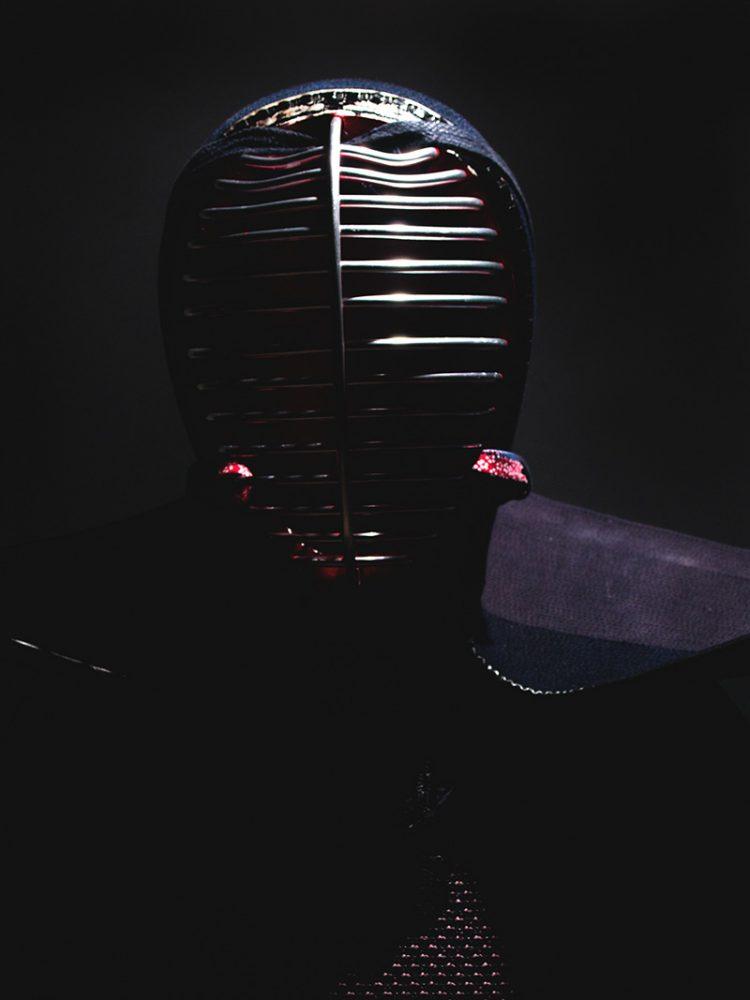 Kendo Shinai Bamboo Practice Sword Katana. Traditional Japanese sword, ready to spar right out of the box, designed for Kendo – The martial art of Japanese fencing. Kendo combines martial arts values with sport elements and uses lightweight fighting tools like this sword.
These are long premium quality bamboo shinai. The shinai is used for training in Kendo or a lightweight fighting tool. The shinai is constructed of thick sheaves of bamboo tied together. This sword is perfect for light to hard practice use. The shinai comes brand new still wrapped in plastic. The shinai includes a thick plastic guard and a securing ring.
This is 100% made in Japan bamboo Shinai. All parts were made and bought in Japan. The quality of this sword is very high made by traditional skills that have been continuously inherited from the master's predecessors.
The shinai is constructed practice tough and is about as durable as any practice sword created. This sword is perfect for light to hard practice use.
There are hundreds of cheap, not Japanese fake Shinai selling in the internet. But you can tell this one is better than the others!
Hand made by the most skilled Japanese swordsmiths, it might TAKE UP TO 1 MONTH for the product to be ready for shipping.
Please be patient, quality requires its time.
Loading
Loading